Every human being has a unique body and history. Each treatment plan is entirely built on your needs. We begin by looking together at all aspects of your well-being, starting with what it is that has brought you to me and then looking at sleep patterns, digestion, lifestyle, problems you may encounter and symptoms you might experience. Based on answers and diagnosis, we will build a plan that is right for you.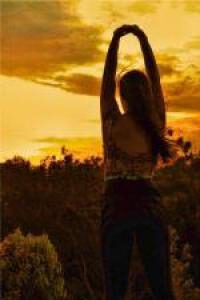 As we are approaching your well-being from an holistic point of view, it is possible that a combination of treatments are recommended to achieve the best possible results. Besides acupuncture, this could include deep relaxation exercises or body alignment work.
Acupuncture works by (using fine needles) stimulating your energy – through acupuncture points to help unblock aeas of tension, and so returning balance and harmony.

Zero Balancing is complementary treatment (with no needles) that can release pockets of tension to encourage a free flow of energy through the skeletal system, so promoting feelings of deep relaxation and wellbeing.
Simple meditation techniques and relaxation exercises following your acupuncture treatment are important tools that can help further overall results.

Information and advice on the areas of nutrition and healthy life style choices can also be offered as part of the holistic approach.
Fees
Initial Consultation – ₤85 (up to 2 hours) (£95 at London Bridge)  – During the initial consultation I will be taking your history, answer questions and advise you which single therapy or combination of therapies is best suited to treat your condition.  There will be plenty of time for discussion and you will receive your first treatment.
Follow up treatments – ₤55 (1 hour) (£65 at London Bridge)
From experience a course of treatments of 4-6 is usual, during which progress is monitored and reviewed.
We care about your health.
West Dulwich Practice also offers you a special: if you book and pay in advance for five (5) treatments, your sixth is offered free of charge. (These treatments should be taken within a 6 month period)
Are you aware that there are several Health Insurers that support acupuncture treatment? Click here for a list of providers.
At West Dulwich Practice, we will accept payment by cash, cheque or by Bank Transfer
Low Cost Treatment
I believe that acupuncture should be available to everybody – to treat particular conditions in a noninvasive and natural way, and even more importantly as a highly effective preventative measure.
That's the reason why a percentage of low cost treatments make up my practice. These are available both for particular conditions but also and very importantly as a preventative measure. These are available for those on lower incomes, or patients with long-term health problems who would not be able to access complementary therapies or afford a course of treatments otherwise.
Please feel free to inquire with me about this option – Your health is important!